Develop Pastaevangelists.com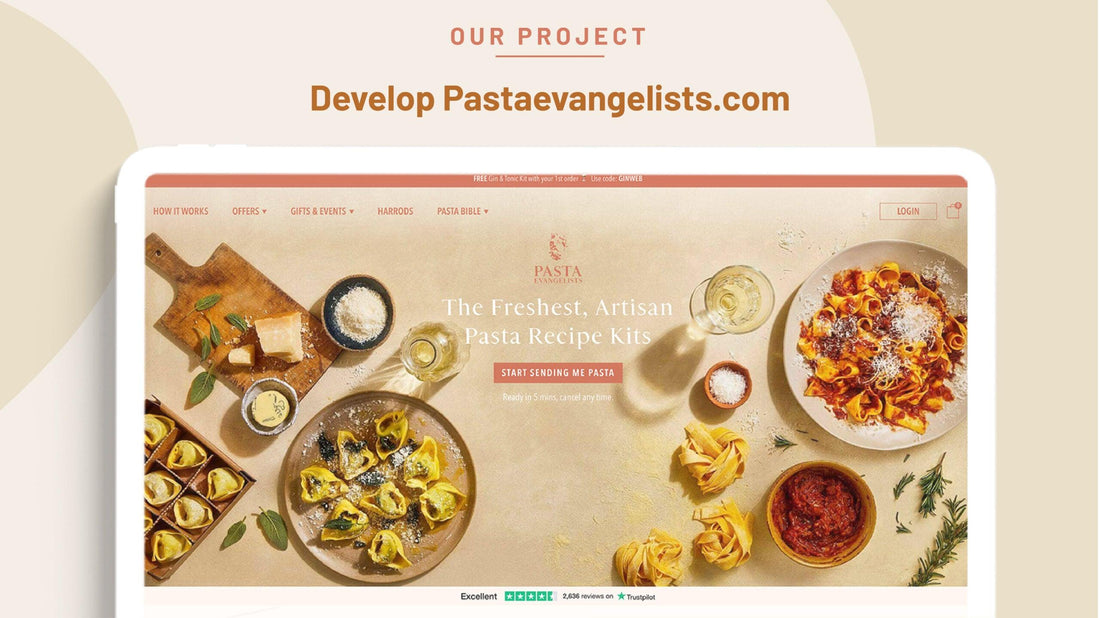 Pasta Evangelists is a London-based company specializing in delivering authentic, restaurant-quality pasta dishes directly to customers' doors. When they first launched their e-commerce store, they used a standard Shopify theme but soon realized they needed a more unique design that reflected their brand and stood out in a crowded market. They turned to The4 for help with their customization needs.
The team at The4 worked closely with Pasta Evangelists to understand their vision for the website and the unique features they wanted to include. The4's team of experts provided tailored solutions that met the specific needs of the business. They helped the company to integrate features like a pasta quiz, custom subscription options, and a referral program.
One of the main challenges that The4 tackled was creating a custom checkout page that could handle Pasta Evangelists' unique requirements. The4's developers used their extensive experience with Shopify to create a bespoke checkout page that integrated seamlessly with the rest of the website.
The end result was a beautifully designed e-commerce store that matched the Pasta Evangelists brand and delivered an exceptional user experience. Thanks to The4's customization services, Pasta Evangelists was able to increase their online sales and establish themselves as a major player in the online food market.
Overall, The4's team demonstrated exceptional expertise in customizing Shopify themes and provided a high level of service and support throughout the project. They were able to understand the unique needs of Pasta Evangelists and deliver a customized solution that met their specific requirements. The4's customization services helped Pasta Evangelists achieve their business goals and establish a strong online presence in a competitive market.