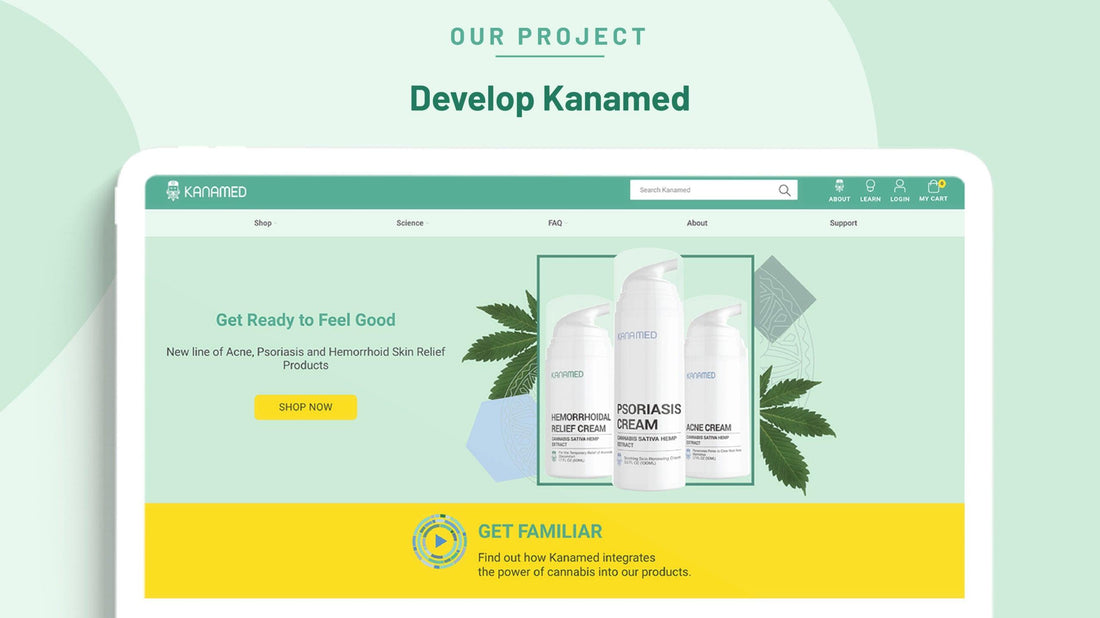 Kanamed is a leading supplier of high-quality cannabidiol (CBD) products in Europe. As the demand for CBD products continues to grow, Kanamed recognized the need to create a unique and visually appealing website to stand out in the market. They reached out to The4, a Shopify customization service provider, to help them achieve their vision.
The team at The4 worked closely with Kanamed to understand their brand and design preferences, and then began the process of customizing their Shopify store using the Kalles theme. The4 team helped to create a new homepage design with an emphasis on showcasing Kanamed's products, including detailed product descriptions and high-quality images. They also added new functionality to the store, including a custom mega menu and a customized product page layout.
The4 team also optimized the website for speed and performance, ensuring that it loads quickly and provides a seamless user experience. They also integrated various Shopify apps, including a currency converter, a shipping rate calculator, and a social media sharing tool, to further enhance the functionality of the website.
As a result of The4's customization work, Kanamed's website now has a modern and professional look and feel, and provides an exceptional user experience. The new design has also helped to increase user engagement and sales, with customers spending more time on the site and making more purchases.
Overall, Kanamed was thrilled with the work done by The4, and the positive impact it had on their business. With a custom-designed website tailored to their brand, they are well-positioned to continue growing their business and establishing themselves as a leading provider of high-quality CBD products in Europe.
Developer: The4 Studio
Platform: Shopify