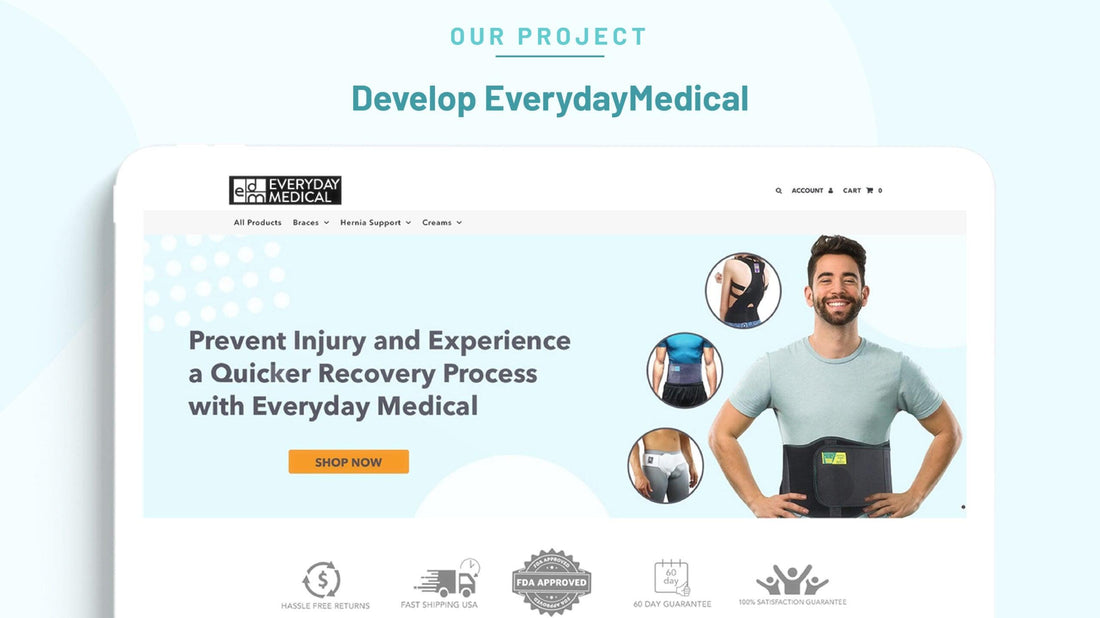 EverydayMedical is an online store that provides high-quality medical products to help people with injuries, disabilities, or any physical health conditions. The store was created with the goal of providing affordable medical equipment to people in need. However, their website was outdated and not user-friendly, which resulted in poor conversion rates and low sales.
The EverydayMedical team decided to seek help from The4, a leading Shopify customization service provider. After a thorough analysis of their website, The4 suggested that they redesign their website using the Kalles Shopify theme.
With the help of The4's expert team, EverydayMedical was able to implement custom features and functionalities that catered specifically to their target audience. The4 team customized the website's homepage, product pages, and checkout pages to make them more user-friendly, visually appealing, and optimized for conversions.
The4's customization services also helped EverydayMedical to improve their website's loading speed, which is a crucial factor for online sales. They optimized the website's images, CSS, and JavaScript to reduce the page loading time and provide a smooth user experience.
Moreover, The4 helped EverydayMedical to integrate several third-party apps and plugins, such as Google Analytics, Yotpo Reviews, and Mailchimp, to improve the website's functionality and enhance the overall customer experience.
As a result of the redesign, EverydayMedical's website saw a significant improvement in its conversion rate and sales. The new website design and custom features helped to improve the user experience, making it easier for customers to find and purchase the products they need.
In conclusion, EverydayMedical's partnership with The4 was an essential factor in their success. The4's customization services and the Kalles Shopify theme helped to create a user-friendly, visually appealing, and high-converting website that met the unique needs of their target audience. The redesign helped EverydayMedical to grow its customer base and increase online sales, ultimately achieving their goal of making high-quality medical equipment accessible to everyone.
– Developer: The4 Studio
– Platform: Shopify