[Limited time] Open Shopify Store with special Bundle Discount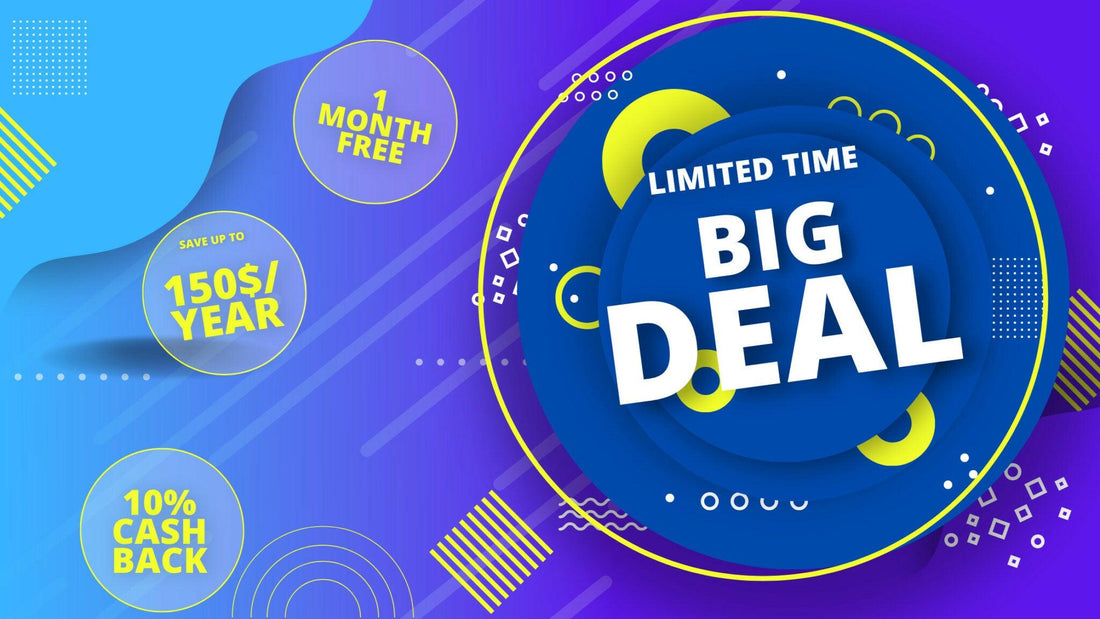 Have you still felt tough in running your Online business? You can have an amazing idea. You run an online store and put so much effort into it. But you still haven't got your first orders yet?
With 9+ years working as an eCommerce coach in different eCommerce platforms, accompanying 70K+ online merchants worldwide, we, The4 deeply understand the problems you are facing. Even though merchants choose ease-to-use eCommerce platforms like Shopify, there is still a long process with a lot of work to be done.
In order to enhance not only your but also online users and their customer experiences, I am here to announce a fantastic Bundle Discount that will Save your money in building your powerful eCommerce store with Shopify.
Notice: Bundle Discount only applies for Shopify New users 


What Bundle Discount includes?
I. 1 month FREE Using Shopify
From 30th July 2022, any customers who open a new Shopify account through our link HERE will receive a discount. Once you purchase for the first month which is worth $29/month, send your payment proof and PayPal email to The4 team's email: the4studio.net@gmail.com, then you will get 100% value of Shopify plan you've already paid via the cashback method. After this time you must pay the regular fee as normal.
II. 7% OFF for The4 Shopify Themes
Any customer who opens a new Shopify account through our affiliate link will receive a 7% discount on theme price under cashback when purchasing any The4's Shopify themes (not count themes on Sale off). Just open an account, buy Shopify themes of The4 and then email your proof to the email: the4studio.net@gmail.com with your store URL and PayPal email.
Please keep in mind that this is a LIMITED-TIME OFFER, and it will be CLOSED when the number of new customers allowed to receive this offer is reached.
III. Upgrade Theme partner plan FREE
We're glad to invite you Join PRIVATE OFFER, only apply for those who purchase The4's Shopify themes.
Don't have to be tech-savvy, you surely can create your powerful and eye-catching store with EComposer – Visual Landing Page Builder app – Our free Add-on for The4's Shopify themes.
No more code headaches – FREE 100% lifetime (save your $150 annually) – delicate support.
Install EComposer HERE. Then open chatbox icon in EComposer dashboard and leave a message with subject "[Your chosen Shopify theme] + EComposer", for example "Kalles + EComposer" to upgrade for FREE.
How to redeem?
Remember that this Bundle discount's only available for those opening Shopify store via our attached link firstly.
When booking FULL Bundle discount package and sending proofs to the4studio.net@gmail.com, you will
Receive

 

100% value

 

of Shopify Basic plan from The4 if you purchase

 

Shopify's first-month fee.
7%OFF

 

for any

 

The4's Shopify themes

 

by cashback method.
Joining

 

EComposer Partner Plan

 

for FREE.
Not stop on that, you can grab following combo:
Combo 1: 1 month FREE open New Shopify store + 7% discount for The4's Shopify theme
Combo 2: 7% OFF for any The4's Shopify themes and Join EComposer Partner Plan FREE
Be HURRY before Bundle discount reaches full applications and closes.