How to easily add a Store Locator to Shopify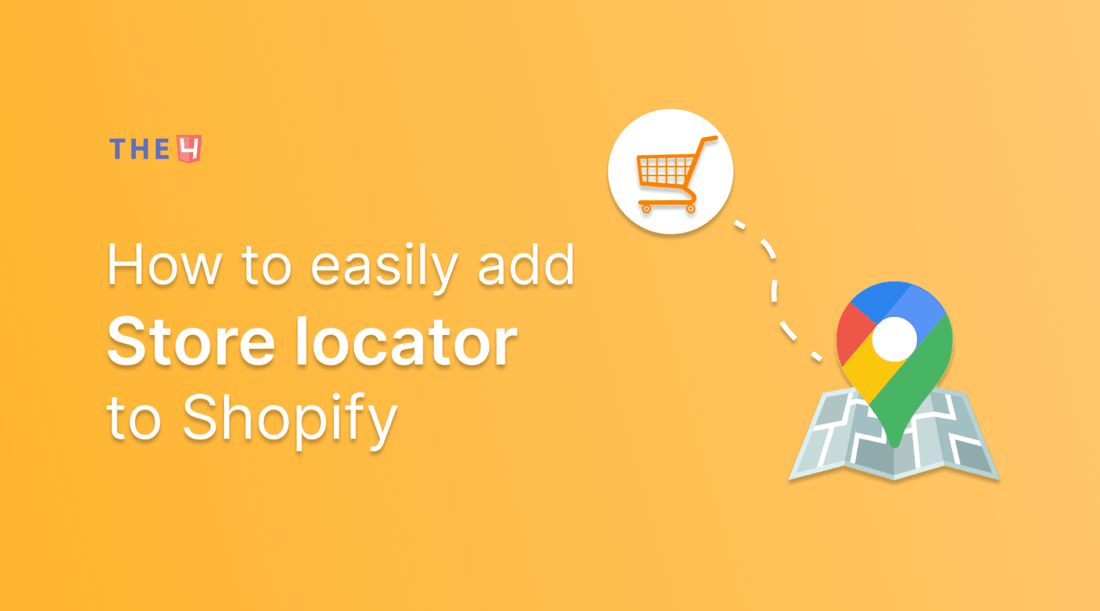 Brands with physical shop locations are searching for a competitive advantage as e-commerce sales increase. One method for firms to encourage consumers to visit their stores once again and turn internet visitors into offline customers is to include a store locator on a website, mobile app, or social media page.
Conversions may rise if a store locator is created using the best principles. Store locators are crucial for helping businesses establish a presence in local search and offer clients a practical way to be directed to local store pages.
Nowadays, creating a store locator page is no longer too difficult for businesses. Especially, with Shopify stores, businesses can create their own store locator page or use premium themes. In this blog, we guide you to create a fast-beautiful-unique store locator page with premium themes. 
Before reading the details, make sure you have built your eCommerce store on Shopify!
What is Shopify Store Locator? 
A Shopify store locator is first and foremost a tool that allows visitors on a seller's website to quickly and easily locate the nearest physical stores. The list of these stores is typically accompanied by a dynamic map that enables customers to learn more about the store's contact details, hours of operation, etc.
Top 5 benefits of a Shopify Store Locator
According to Business 2 Community, more than 75% of shoppers conduct some kind of internet research before going to a physical business. This implies you need to know if prospective clients browse your website before going to a physical store. whether people go to your real store. Customers looking for companies like yours will be able to get the answers to their most crucial inquiries on your website thanks to effective shop locator software.
* Increase website traffic: 
By including a shop locator on your website, you force customers to go to your site before learning about nearby retailers. As a result, it would significantly enhance the number of visitors to your primary website.
* Save time and money for both store owners and customers: 
When you have a strong store locator, you'll show your customers more information about your store. As a result, customers will have a better experience with the product and reduce potential frustration.
* Increase trust and build overall brand
You have a physical store and your customers should know its address as well. The truth is that when customers know for sure your store address, they will believe that you really are a reputable seller.
* Collect valuable data for marketing purposes
The system may record user behavior when clients use your dealer locator, which you can utilize to identify patterns in store locator usage. You may track where exactly individuals are searching from, their demographics, how frequently they search, and much more. You can also gather the information they utilized, if appropriate, such as promo codes, zip codes, and other information. These data may be utilized to improve your customer service overall and determine the optimal time and location to launch your marketing.
* Increase sales of your physical store
By posting address or product availability information online (through your shop locator), you can free up your store personnel to focus on what they do best: providing clients and potential customers with top-notch service.
[ecom-global-block]ecom-shopify-trial-block[/ecom-global-block]
How to create Shopify Store Locator using premium theme? (Unsen, Kalles, Gecko) 
By using one of the premium themes provided by The4 author, it will take you less than 5 minutes to have a store locator on your Shopify website.
Follow the steps below!
Step 1: Select a The4 Shopify theme on ThemeForest
Choose and buy 1 theme you like on themeforest.net. Here are 3 themes (Unsen, Kalles, Gecko) with outstanding store locator features that you can try. Especially, when you purchase one of these three The4 themes you get a FREE EComposer Partner Bundle for life.
* Unsen: 
Unsen is the following top-notch Shopify theme created by our incredible team at The4. We invested numerous hours creating Unsen while also thinking about the user experience to make sure that retailers utilizing our new theme provide their consumers with a pleasant, seamless experience.
Features: 
- Store locator with map
- Win back customer's notice using inactive tab and cart count 
- New header design for a better shopping experience 
- Easily add custom fields right on the main product section
Price: $48,00
* Kalles 
The more than fifteen demonstrations that makeup Kalles each have a number of exceptional characteristics and striking designs. With our one-click install, you can quickly add your content and publish after importing the demo.
Features:
- Store locator with map
- Supports OS2.0 allowing you to use sections anywhere.
- Easy Layout Importer
- 50+ Demos Design
- No Coding Required
- eCommerce Optimization
Price: $89.00
* Gecko
Gecko is filled with amazing features, and with its limitless possibilities and unparalleled adaptability, you can quickly and easily construct a shop that meets your goals, is consistent with your brand, and surpasses your expectations.
Features: 
- Store locator with map
- Fast Loading
- No Coding
- Code Optimized
- Super Flexible
Price: $99.00
Step 2: Download and Unzip themes 
- From the drop-down menu under "Cart", select "download"
- Here, select "All files and documents"
- Unzip the Theme package
+ Please extract the download package which you just downloaded
+ Then you will see the upload file, please upload the Unsen_1.0.0.zip to your store.
Step 3: Upload Themes File to Shopify
* From the Shopify backend, click "Online Store", select "Theme Gallery", click "Add Theme", and Upload Zip File.
* On the Upload theme pop-up, click "Add file". Here, you select the file to upload, then press the "Upload file" button
* After about a minute, the theme will be uploaded and you need to click the "Customize" button to activate the theme. 
Step 4: Active themes and set up Store Locator
* Active themes: 
- In Customize theme backend, go to Theme Settings to activate the theme.
- In Theme Active option, paste your purchase code in the Purchase code option. Then click the Save button to activate the theme.
- Reload the page, the theme has been activated
* Set up Store Locator: 
To put the store's address on Maps, you must click the link in the store block to obtain the latitude and longitude.
Click here to see more details!
5 Inspiring Store Locator examples
1. Beardbrand
All things related to men's beards and hair products may be found at Beardbrand. To identify items that are carried (internationally) in accredited stores close to you
2. Gera Dovana
The biggest distributor of amusement in Lithuania, including flights, massages, and entertainment, is Gera Dovana.
3. Firenza Pizza
Two pizza lovers who yearned to swiftly spread the word about excellent (but reasonably priced) pies founded Firenza Pizza.
4. Gloria Ferrer
The first sparkling wine establishment in Carneros is Gloria Ferrer.
5. Bonnie Plants
Leading supplier of plants for your herb or veggie garden is Bonnie Plants.
[ecom-global-block]ecom-shopify-commerce-coach-block[/ecom-global-block]
To sum up
Above is some information about Store Locator and how to create Store Locator. If you want more information or want to learn more information about EComposer and The4 products, follow us at ecomposer.io and the4.co or click on the message icon located in the right corner of the screen.
=================
Add EComposer Next generation page builder Here
Follow Us on Facebook
Join Official Community