Shopify is a great e-commerce platform. Shoppers in huge numbers come
and search for all sorts of items, making purchases at an amazing rate. In
fact, here are just two statistics that may surprise you:
– There are more than one million merchants on the platform
– Revenue for merchants totaled about $1.5 billion in 2019 alone
And with the new Covid-19 crisis, online shopping has certainly become
more popular.
The problem is this: The explosion of Shopify has also meant much more
competition among merchants who are promoting similar items. As a
merchant, you have to find a way to stand out above your competition, if
you intend to get a good share of the consumers in your sector.
Remodeling your entire Shopify site may be in order. And Kalles just may
be your answer.
What is Kalles?
In short, Kalles is a full-service Shopify theme that will let you create a
powerful store and give your shoppers an amazing and seamless
experience while providing all of the features and elements that will attract
and engage visitors once they land on your site. And all of this with almost
no work on your part – no coding, drag and drop features, plenty of options,
and the latest visual and media elements to incorporate.
Key Features of Kalles
It's impossible to explain and describe everything that Kalles can do for
you. But here are the key features that should make you want to take a
closer look at this great new theme.
1. Ready for Any Device Automatically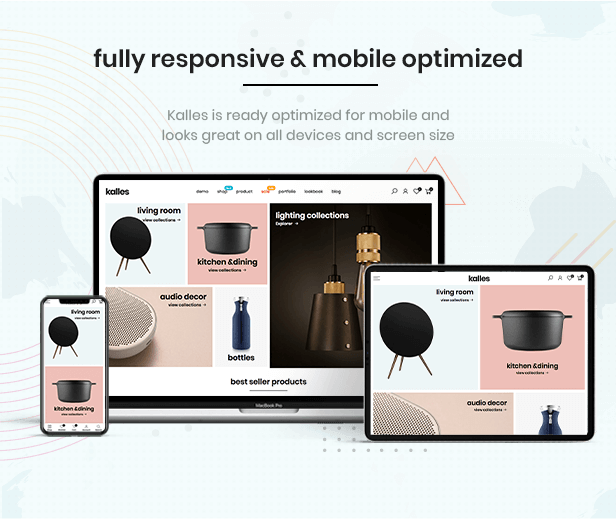 You don't need to do a thing. When you decide to choose Kalles, it will
automatically respond to any device and any screen size. Whether your
customers use PC's, tablets, or phones, they will have the same great
experience.
2. Video Thumbnail and 3D Experiences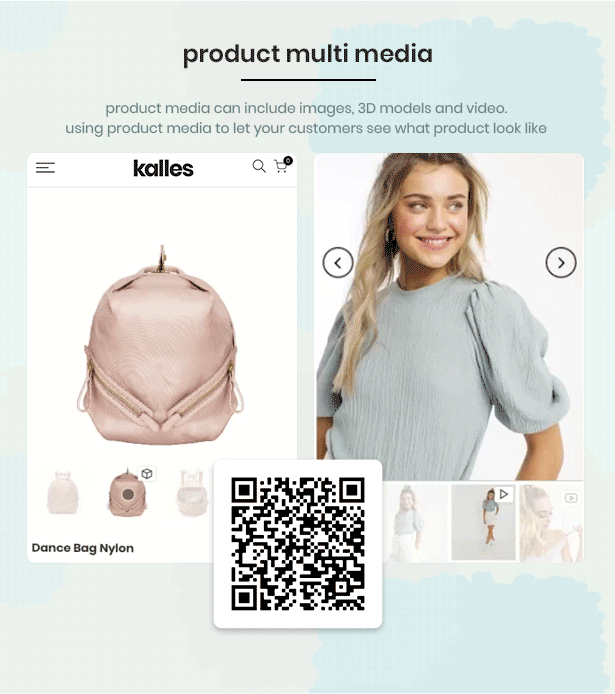 Let your potential customers have a full view, from all angles, of your
products. And in 3D no less. Adding video to present products is a
compelling and engaging feature. As a clothing retailer, for example, you
can have a real model move about to show your items from every view.
And new 3D technology provides a view that is close to as if they were
looking at the item in an actual store.
3. "Frequently Bought" Option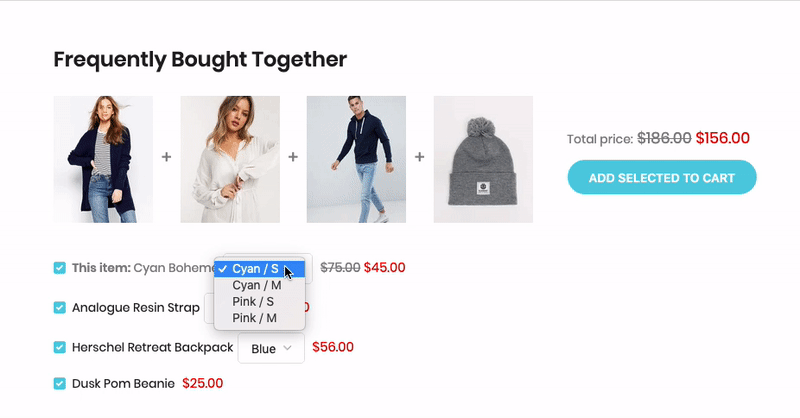 You've seen this on Amazon: "Customers who purchased this product have
also bought this." You can group related items together and provide
"upsells" just like amazon. This proves to be a profitable move. And it takes
no more than 5 minutes to configure.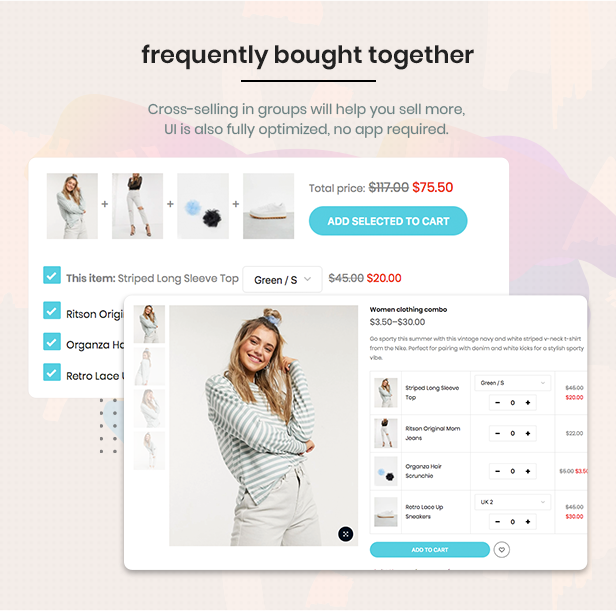 4. Huge Number of Product Layout Options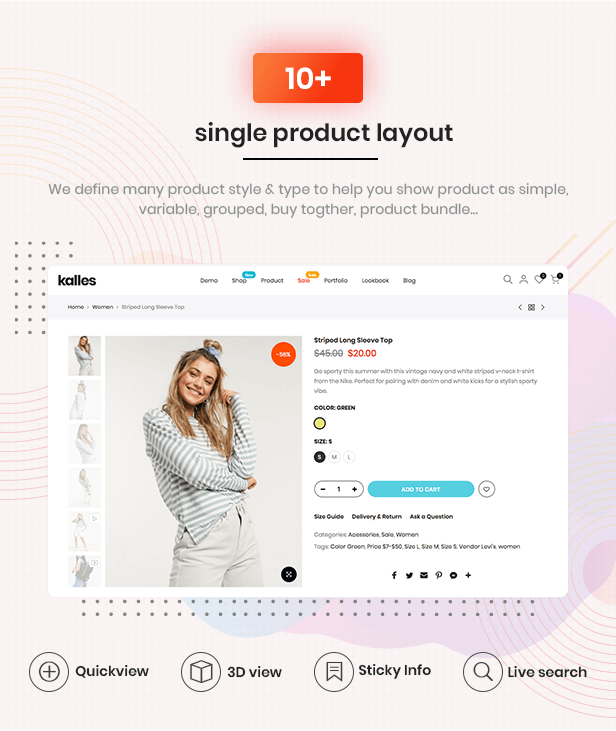 You're not out there on your own trying to decide on your product layouts.
With Kalles, you have a huge number of layout designs from which to
choose. And they are all drag and drop and customizable.
5. So Many Options for the Details
How do you want to show color swatches? Sizes? Upsell phrasing? "Add to
cart" or "Buy now" buttons? How about asking if the customer wants to be
notified of future notices and announcements? How about exit-intent
popups or header options? How do you want your search feature to look?
How many currencies do you want to work with and calculate
automatically? Kalles has more than plenty of options to suit the needs,
style and tone of your brand.
6. Page Style Layout
Every page of your site is critical to engage your target customers. And you
may very well want to vary the layouts, according to the text and images
you plan to have on each of those pages. Not to worry. You have more
than 10 options for page layouts, which can be further customized. And,
again, just drag and drop!
7. Best Load Speed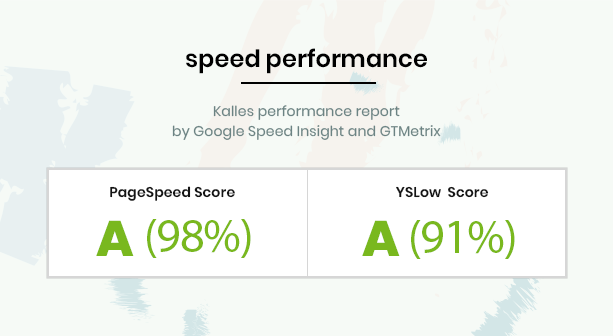 You know that customers leave when sites and pages do not load quickly.
We know that too. In fact, Stu Oppenheimer, an owner of Studicus, says
this: "We were not aware of our issues with load speed until we ran more
concrete analytics and compared our speed with our competitors. We
lowered our bounce rate big time, just by optimizing our loading speed.
Every retailer needs to put this high on their list of priorities."
Kalles has provided rapid loading speed, which you can actually check out
here. And no matter what device a customer may be using, that time will be
super-fast.
8. Savings, Savings, Savings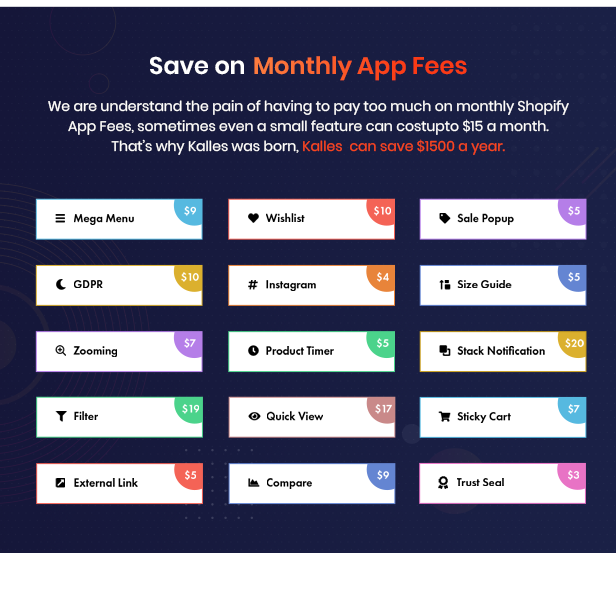 Most other Shopify platforms will "reel you in" with a great initial price. What
you ultimately learn, though, is that there are a large number of add-on
fees, for things that Kalles provides for free. In fact, our own analysis with
competitors show that we can save our clients up to $1500 a month in
those add-ons.
Don't just take our word for it.

We have more than 20 amazing demos for you to preview. These will show
you all of our themes and options, and we guarantee you will be thrilled.
You can combine elements from any of the demos or customize your own,
without a single line of code required. Our built-in theme options panel will
let you drag and drop anything you like and even insert other options, such
as Mailchimp and Instagram Shop.
We urge you to check out all that you can get with Kalles. Just link over to
our full explanation and far more detail about all that you can do with this
awesome Shopify theme.
Author Bio: Nicole Garrison is a copywriter, content creator, and editor at
TrustMyPaper and GrabMyEssay. She mostly writes articles on marketing
and management, as she has a Master's in Enterprise Management. In her
free time, she also contributes articles about agile technologies. You can
find them on BestEssayEducation.